Story | Posted Mar, 03, 2022
Alpine Park celebrated the season by giving back
2021 entailed a series of firsts for Alpine Park one of the most memorable initiatives being the first annual Festival of Trees.
Throughout most of December our founding builder partners Calbridge Homes, Cardel Homes, Genesis Builders, and Homes by Dream took part in a friendly rivalry to showcase their most beautiful and uniquely decorated Christmas trees within their showhomes to benefit a charity of each of their choosing. The builders all committed to donating $2,500 to these organizations and Dream would match the donation of the builder who received the most votes for their tree allowing one of these worthy causes to receive $5,000. Showhome visitors had the joy of admiring the uniquely themed trees and vote for their favorite creation for a chance to win a gift pack alongside another $1,000 donation to a charity of their choosing. With all the donations we raised $13,500 to local charities in and around Calgary.
Genesis Builders showcased a whimsical mischievous elves candy tree raising funds for The Magic of Christmas. Decorated with sweet treats their candy tree lured in all those mischievous elves while everyone else was asleep. The elves came visit from all over trying to steal the candy and created quite the mess by the morning. When caught in the act, they stayed perfectly still and tried to hide until the night came around.
The Magic of Christmas delivers Christmas spirit into the homes and hearts of those who need it most and invite everyone to believe (again!) in the true spirit and The Magic of Christmas. The Magic of Christmas has grown to a volunteer family of 6,000+ Santas and elves. Every Christmas Eve they visit over 650 families across the city, delivering gifts, joy, hugs and food hampers; and brings cheer to over 4,500 people in hospitals, care homes and other institutions.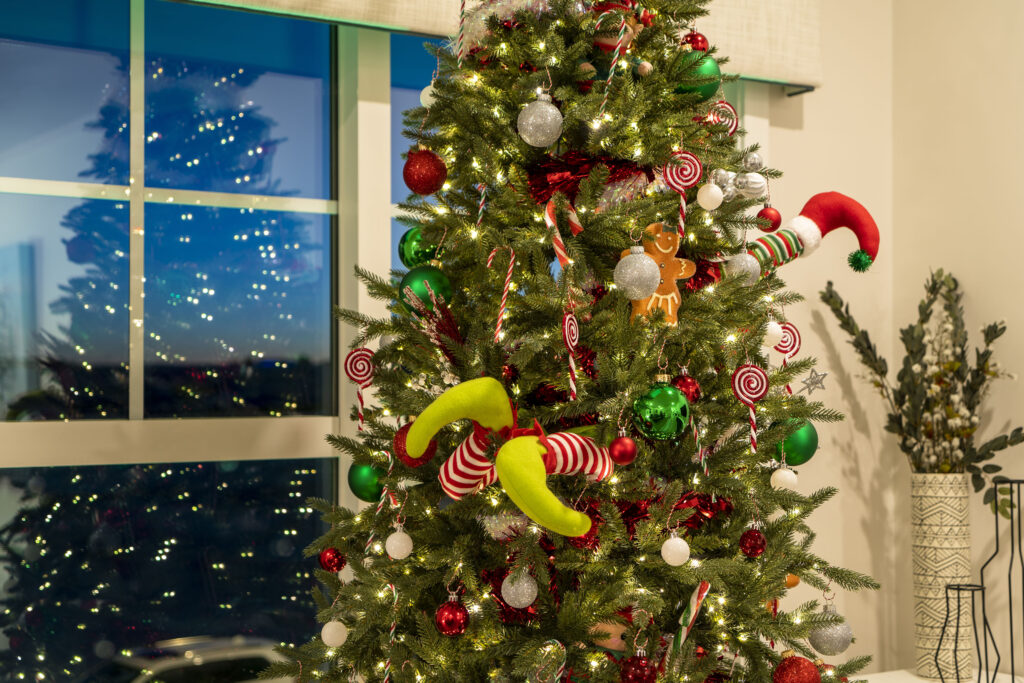 Calbridge Homes created a modern eclectic tree in support of Calgary Food Bank this holiday season. Taking from the bold and beautiful personality of their eclectic modern home, Christmas arrived in the form of bright colours, distinguished shapes and curious variety. It elegantly displayed a love for life, people, and the world. The tree was subtle, yet courageously unique, gently forming a place to be shared with loved ones.
Calgary Food Bank relieves food insecurity and provides support for clients who are experiencing emergency situations. The Food Bank alleviates the stress of wondering where the next meal is coming from through their network of industry partners and 9000 volunteers. As the city's main charitable food hub and the most accessible food bank in Calgary, they serve families, individuals and organizations striving to build a hunger-free community for all.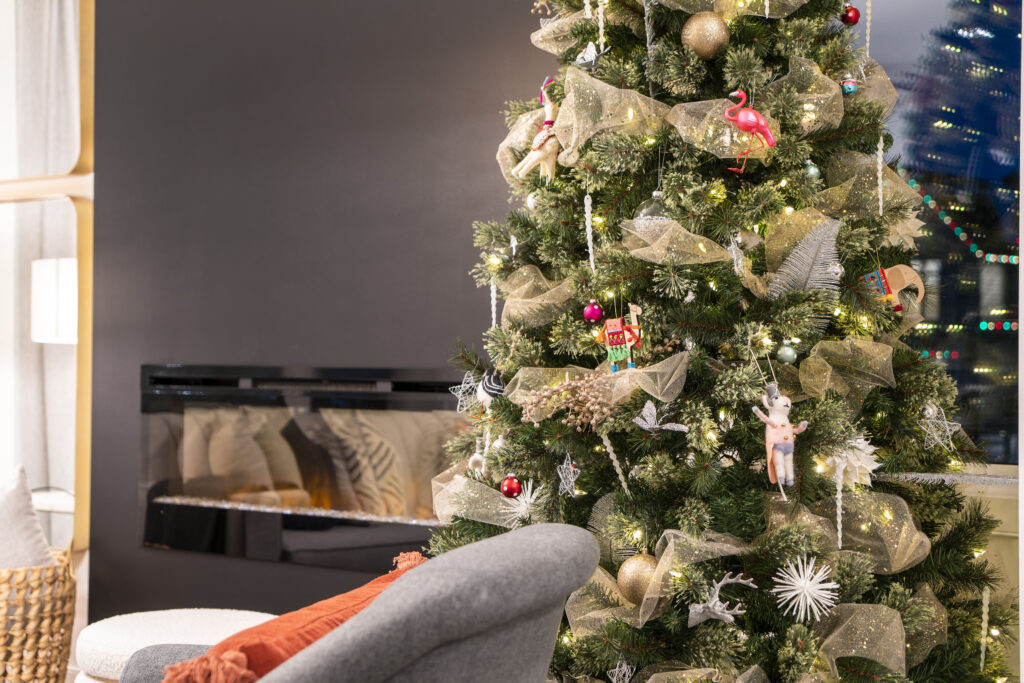 Homes by Dream raised money for Brown Bagging for Calgary's Kids by putting together a cabin chic themed tree fit for a cozy getaway that made us dream of vacation homes where sophistication meets rustic flair. Wood elements and plaid patterns mixed with rich country inspired decorations were the perfect mix for their home where the urban city blends seamlessly together with the mountains and the prairies in setting the picture-perfect backdrop for gathering with loved ones.
Brown Bagging for Calgary's Kids is committed to ensuring that every kid in our city has the food they need to reach their full potential. In 2020 BB4CK programs provided 43,000 lunches for 4,900 kids through their School Lunch program, fed 6,300 kids through Grocery Card programs, and helped provide 28,000 meals in the community through Food Finder Partners.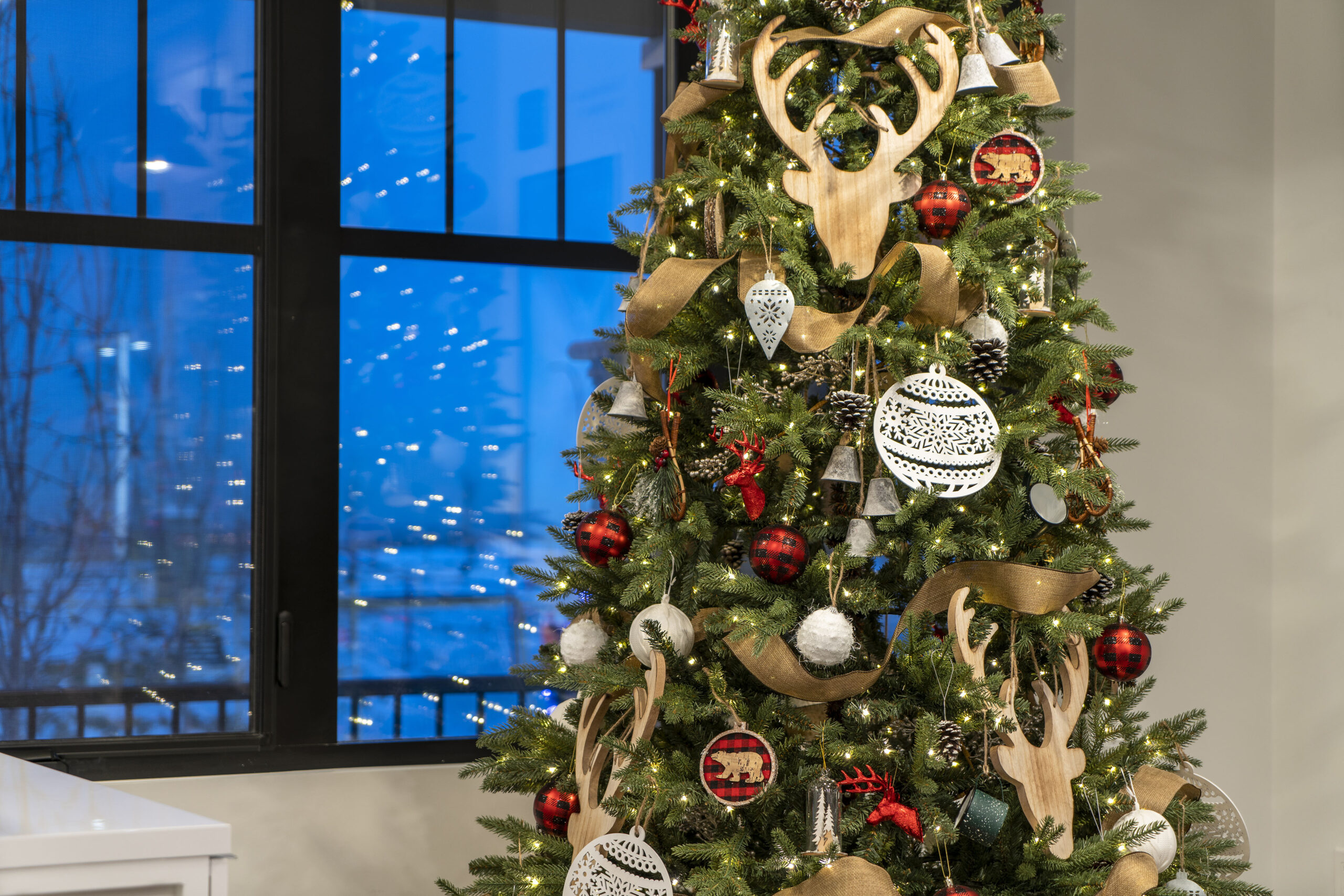 Cardel Homes received the most votes for their vintage gold decorated tree and as the winner of the Festival of Trees they were successful in raising $5,000 for Love for Lewiston Foundation. Influenced by the modern-vintage design elements of their comfortable Pinnacle showhome, this mid-century modern-inspired tree displayed touches of gold and copper metals and subtle shades of black, creating a moody feeling perfect for the holiday season.
The Love for Lewiston Foundation exists to create awareness, bring joyful experiences through spreading love and directing money to support local SMA families, and ultimately raising funds focused on treatments and finding a cure for Spinal Muscular Atrophy through SMA Research and supporting The Alberta Children's Hospital Foundation initiatives.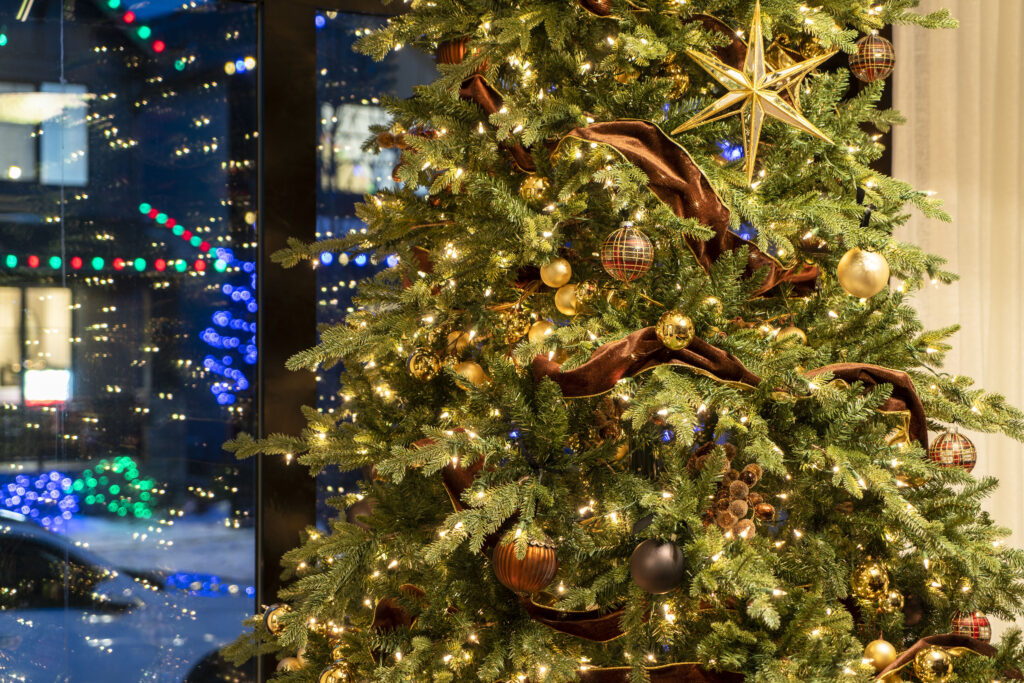 In addition to the money donated by our builders and Dream's matching contribution for the winner's charity, we also donated $1,000 to the Project Warmth Society of Alberta which was the charity selected by our winning voter Kate.
Project Warmth's mission is to assist the homeless and underprivileged with clothing and support. Helping them stay warm throughout harsh the winter season is crucial and the organization has helped over 320,000 people by providing over 1,000,000 clothes to less fortunate Albertans.
Being inherently authentic to Calgary, Alpine Park is committed to giving back to local causes so being able to support these five organizations was a rewarding way to wrap up the year. We look forward to hosting this annual celebration in years to come and can't wait for the Festival of Trees in 2022.