Event | Posted Nov, 19, 2021
Family Cheesed at Homes by Dream
Date:
Sun, November 21.2021
Time:
1 - 4pm
Elevating the humble grilled cheese into something utterly amazing, visit Family Cheesed in front of Homes by Dream's beautiful Sinclair showhome this November 20-21.
The Season of Reveal continues! This weekend, Family Cheesed brings their celebration of cheesy goodness to the tree-lined streets of Alpine Park. As part of the delicious rolling YYCFoodTrucks brigade, you can follow @yycfoodtrucks on Instagram to keep tabs on all future pop ups of all your favorite fabulous comfort food.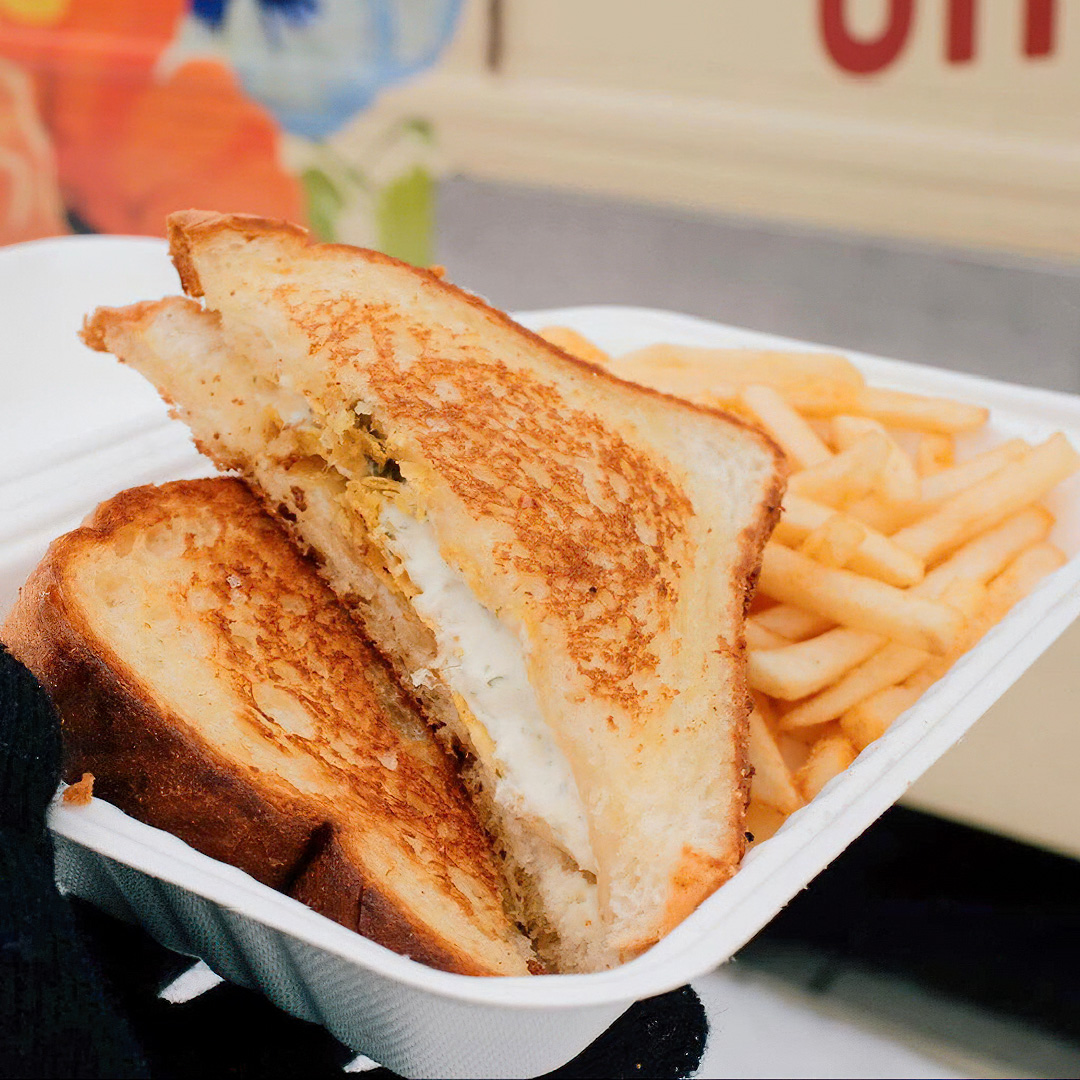 But this coming weekend you can get your cheese fix within our wonderful Showhome Neighbourhood between 1-4 pm on Saturday and Sunday, stationed in front of Homes by Dream's dramatic full-porched mountain craftsman Sinclair showhome. The free food truck is provided courtesy of Alpine Park and our founding builder partner group, so drop in, ask them to toss some cheese on the grill on your behalf, and pop into a few homes while you're here.
Hands make the perfect grilled cheese utensil, but please remember to sanitize!