Event | Posted Nov, 27, 2021
Meraki at Calbridge Homes
Date:
Sat, November 27.2021
Time:
1 - 4pm
The can't-miss tastes of Meraki on the Go and their rotating seasonal menu will be parked in front of Calbridge's Alpine Park showhomes this November 27-28.
Specializing in street food with a gourmet twist, Meraki on the Go brings internationally inspired flavors of diverse cultural cuisines to an approachable everyday lunch fare. An on-the-road extension of the highly-reviewed Meraki Cuisine catering, chefs Amanda Lambert and Miltiadis Chiotelis use their combined experience to connect with others through food. If you're looking to keep an eye on Meraki's seasonal menu or track them down 'on the Go', be sure to follow @merakicuisineyyc on Instagram.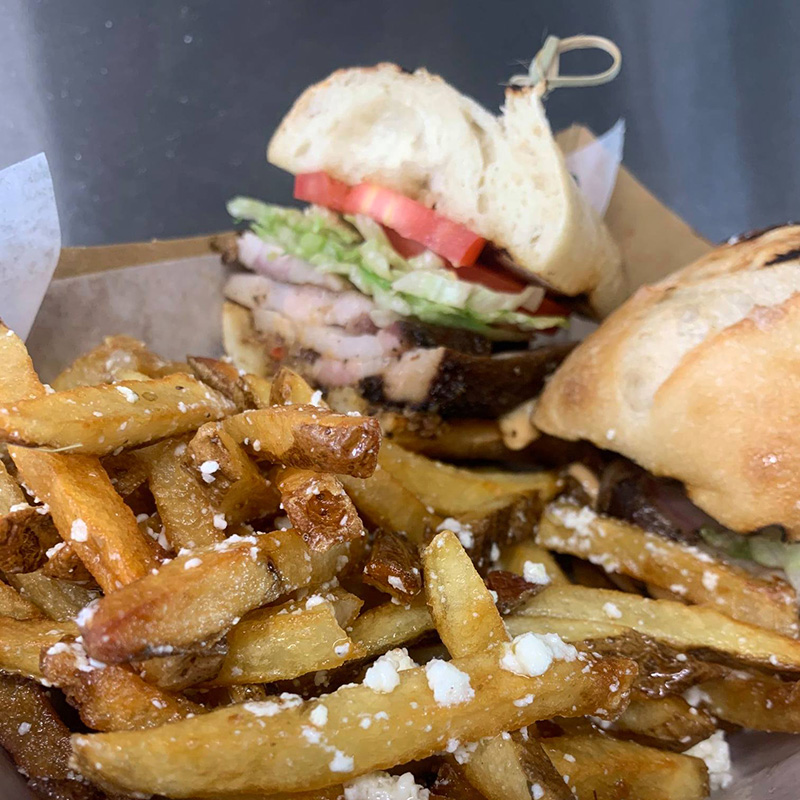 So stop by Alpine Park's Showhome Neighbourhood this weekend between 1-4 pm on Saturday and Sunday, check out some delicious Calbridge showhomes and eat some beautiful food. Wait, was that right? I meant beautiful homes, delicious food. I must be hungry.
This free food truck is provided courtesy of Alpine Park and our founding builder partner group, so come on by, grab some lunch, and check out what sets the people-first homes in Alpine apart from anything you've seen before. You might even find a spot of your own on the porch.
WARNING: Food truck experience may lead to Meraki-catered Tuesday night dinners. Please consult a professional if catered evenings go on for longer than 3 days.