Story | Posted Oct, 11, 2022
Porches were made for pumpkins (and all things Halloween!)
Easily transform your porch to welcome ghosts and goblins this year with these simple ideas.
Witches and skeletons are starting to appear in the neighbourhood front lawns and the morning frost hits the ground – these are the tell-tale signs that it's time to dig out your Halloween displays and set up the scene for this spooky holiday. Front porch allows you to create a scene like no other but if you're not looking to invest hundreds of dollars and store large decorations all year, we have some great tips on how to create the perfect scene on a dime.
Lights On!
One of the easiest ways to completely change the mood of your porch is to change the bulbs on your outdoor lights and this literally takes only minutes to do. Added bonus with the colour changing bulbs is that you can leave them on all year and just adjust the color during holidays like Christmas, Halloween, Canada Day – you name it!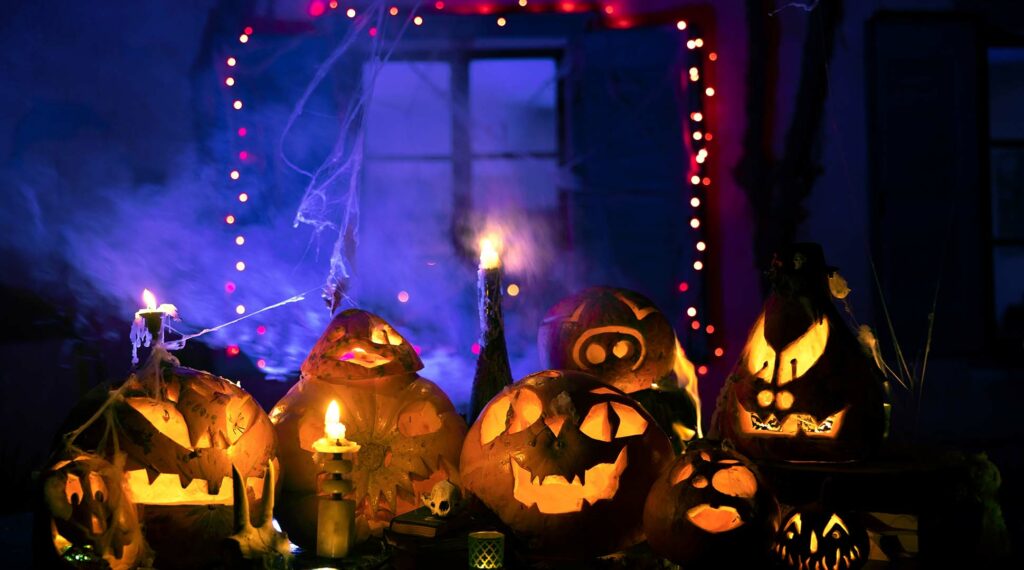 Creepy Crawlies Welcome
A Halloween classic, spider webs are an affordable and impactful way to transform your porch without having to store decorations or spend a lot of time setting up. You can also hang other spooky objects in the net to amp up the scare factor or even make it a fun game by hanging candy for kids to grab.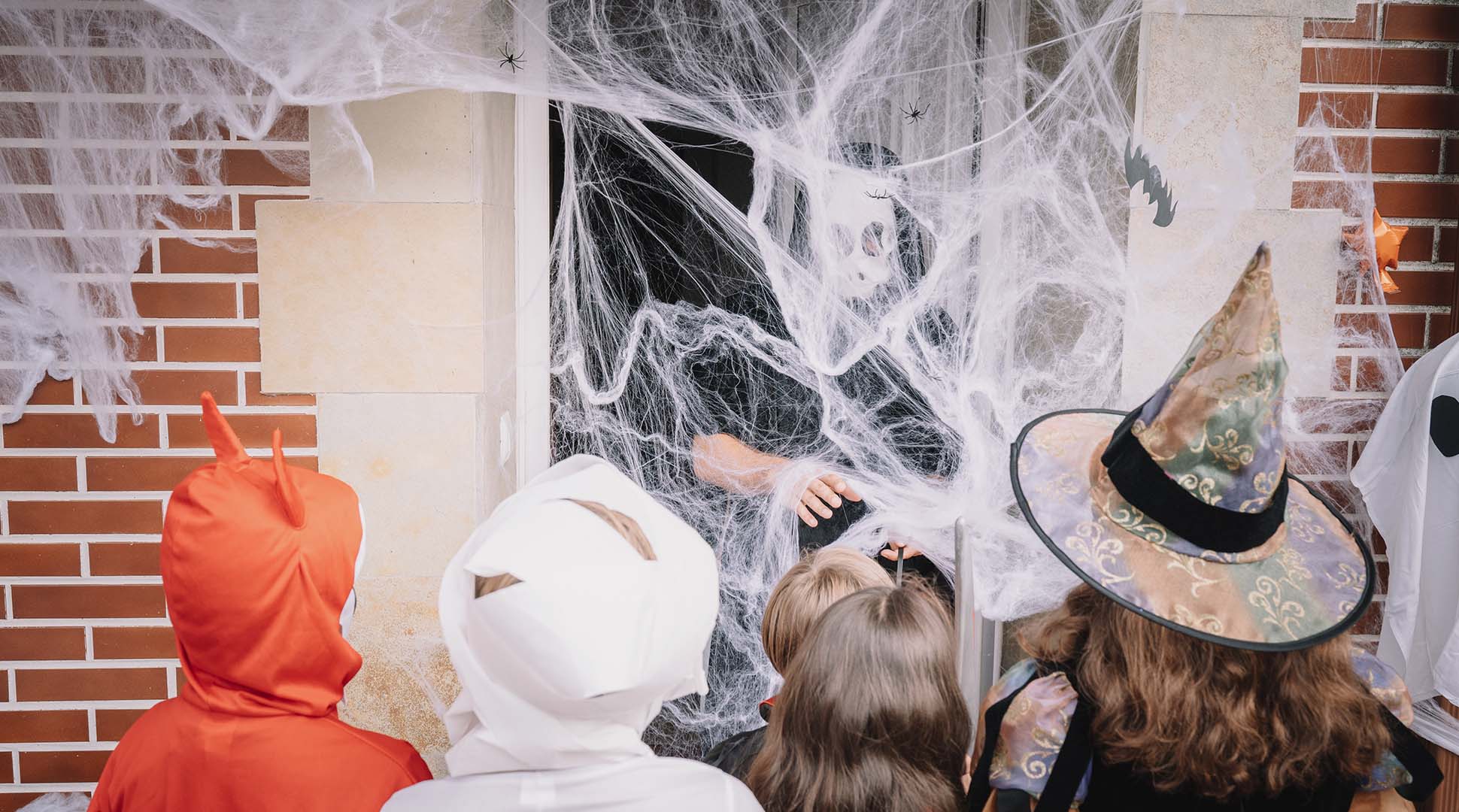 DIY Décor
If you're crafty, Halloween décor is a gold mine of ideas an inspiration and preparing your porch can be a fun activity for the whole family. Make a themed banner, incorporate paper cutouts like bats, crows, spiders – you name it, or turn your door into a beloved Halloween character without spending a fortune. The paper décor can be recycled after the Holiday or easily put away for future yeas since it takes next to no space store.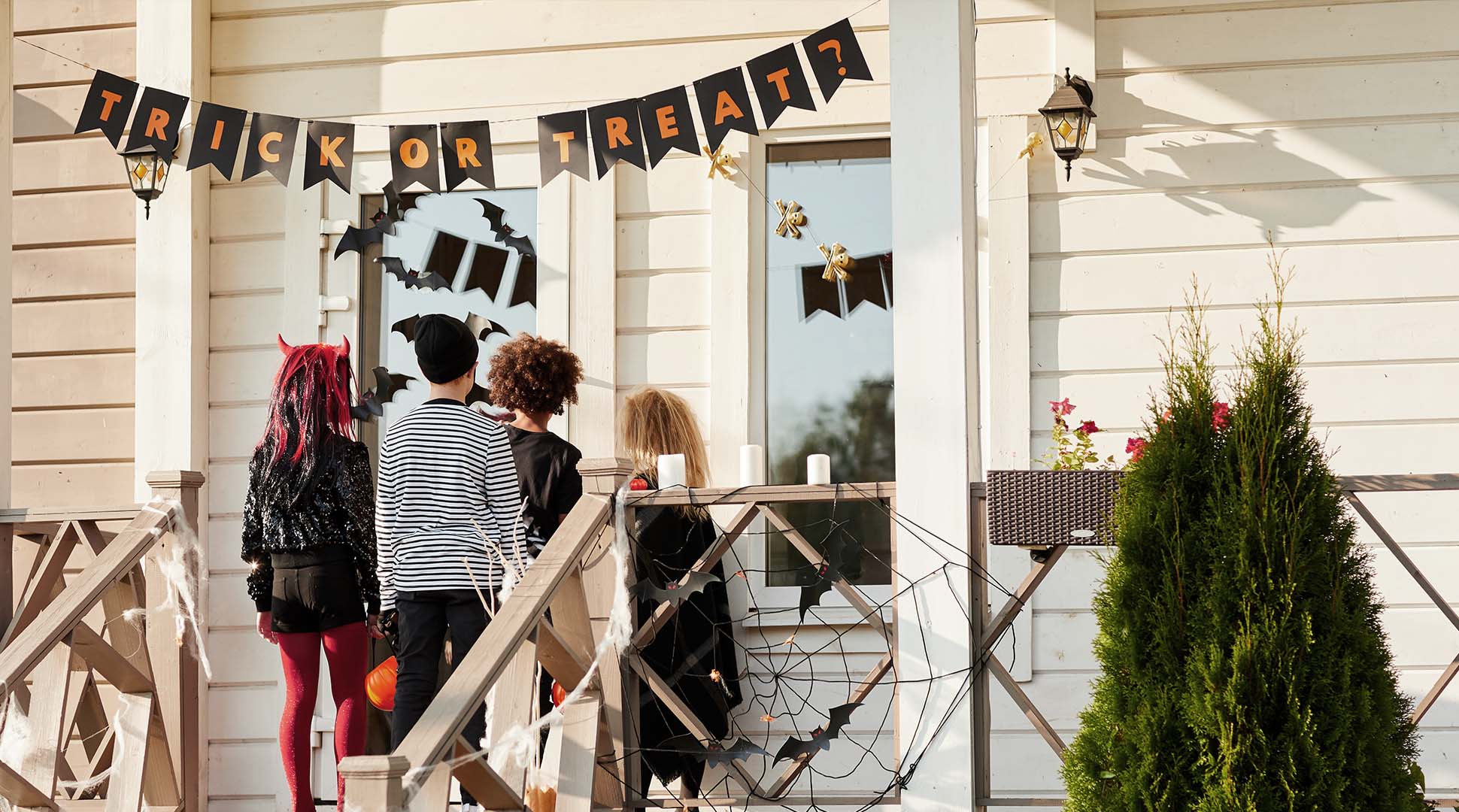 Give'em Pumpkin to Talk About
Pumpkins are synonymous with Halloween and for most it's hard to imagine Halloween décor without pumpkins. When carving your jack-o-lantern, keep the seeds and roast them with some butter and seasoning of your choice for a tasty snack and no-waste approach this Halloween. Did you know you can also use your carvings for a home-made pumpkin-pie? In any case you can't go wrong with this quintessential Halloween symbol that is affordable, compostable and, yummy.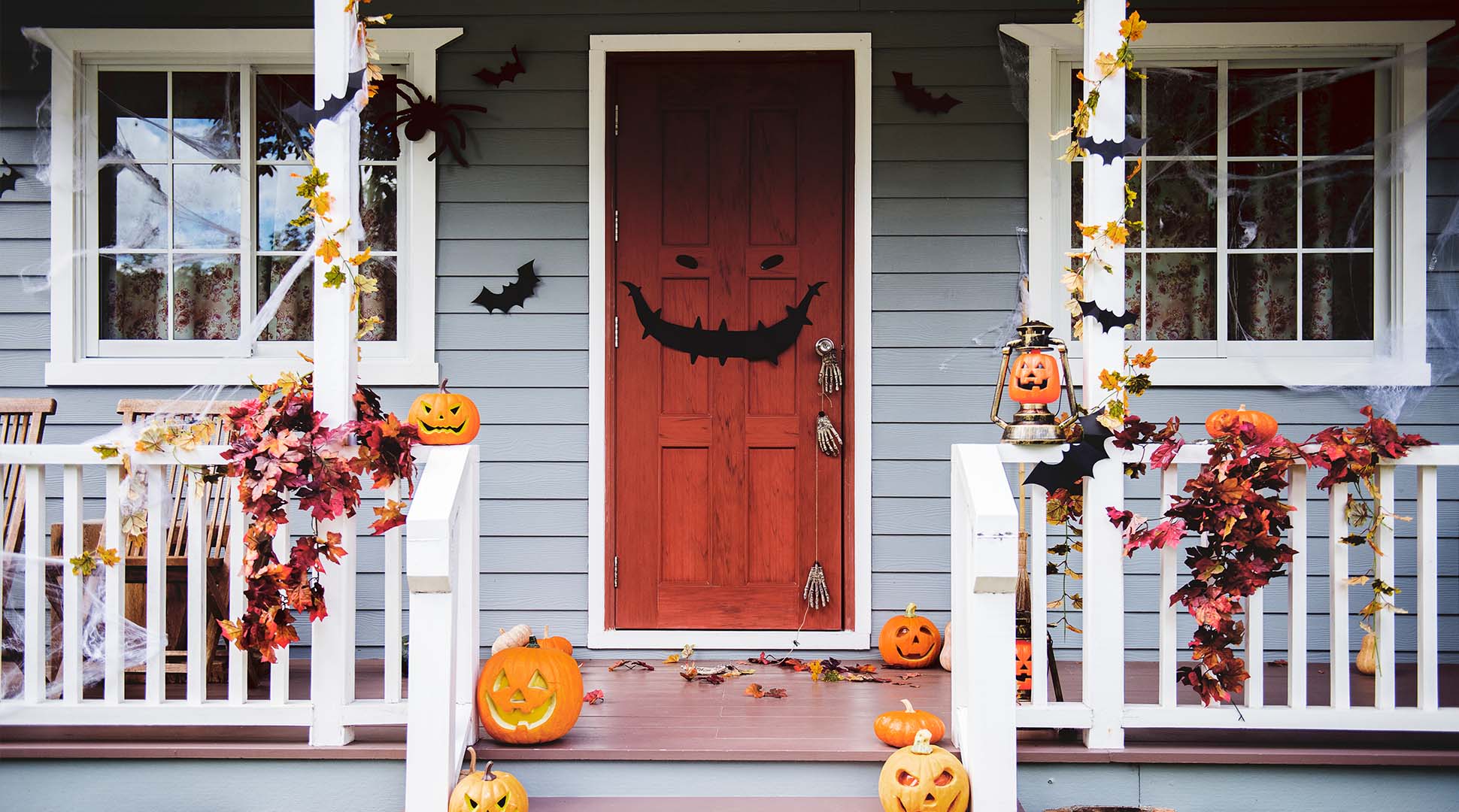 Now bring on the fall and spookiest day of the year. Happy Halloween! And don't forget to visit Alpine Park during our Halloween Hide & Seek from October 22nd – 31st for your chance to win 1 of 3 movie prize packs!